Ibiza, Spain
How (not) to do Ibiza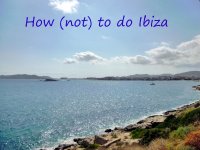 A summer playground for the global jet-set. A boho paradise of sandy beaches and yoga retreats. A raucous party destination beloved of inebriated Europeans. Whichever tagline you go with, Ibiza certainly has more alternative personalities than your average holiday hotspot.
Growing up in the 90s and noughties, I was used to seeing San Antonio antics hit the headlines every year when summer rolled round. I saw the headlines change as Ibiza welcomed more of the celebrity crowd and became a boutique, luxury destination. For some reason, the White Isle had always intrigued me with its chameleon character. So I decided, for means of deadline setting rather than a genuine sell-by date concern, that I had to 'do' Ibiza before a certain significant birthday.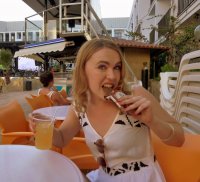 As someone who travels fairly err, frequently, the prospect of a holiday can lose the shine it should have. Not so with Ibiza. Flights for the August trip were booked in February, accommodation in March, club tickets in a fit of excitement in June. By the time the departure date rolled around, I'd read reams of Ibiza info – where to wine and dine, the best beaches, what to wear, the lowdown on the club scene. My suitcase was packed with more fringed items, flat sandals, bikinis and beach cover ups than were strictly necessary for a one-week break. I was ready.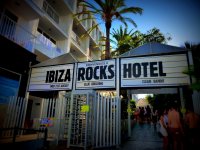 Or so I thought.
All the Ibiza advice in the world couldn't account for the fact that when it comes to a party holiday, I was an extreme novice. From cereal bars in my handbag to overestimating what to wear to a beach party,
I made all the Ibiza mistakes so you don't have to
.
This actually happened. Don't make the same mistake.
The Don'ts
DON'T book all your club tickets in advance. My friend and I got a little over-excited and paid for four nights' entertainment before we arrived, based on which acts we liked rather than other factors like timing and venue.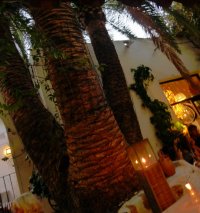 As a result, we went to Ibiza Rocks twice and missed out on iconic Pacha and Space, and did most of our partying in the afternoon/evening rather than all night in classic Spanish style. By all means, have a look online before you jet off (we managed to save €5 on Ellie Goulding tickets by booking in advance), but don't plan everything before you leave. Instead, listen to travellers' tips on the ground – you're likely to bump into a few island veterans who can advise you on where to go. And you're on holiday, be spontaneous.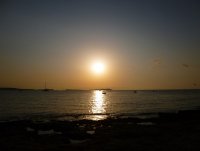 DON'T dismiss package holidays. We booked our flights and an apartment separately, which gave us more independence, the ability to self-cater and a great choice of location. We ended up in Figueretas, a more Spanish area which is home to one of the closest beaches to Ibiza Town. We didn't want to be in the thick of the party action, so this suited us perfectly, but I'm not sure how much we saved in the long run. Apartment rental prices soar in summer, so it might be worth checking out package deals to see if you can save a little on travel costs.
DON'T arrive at clubs when the doors open. We attended a few events at Ibiza Rocks and Ushuaia with an early-evening kick off and, wanting to get value for money, turned up to the first one at the time specified on the ticket. This was a rookie mistake which gave us no alternative but to people watch until the warm-up DJ arrived. Yes, we arrived before the warm-up DJ.
Source: ohhellospain.blogspot.com
Related posts: