spain ave train
AVE (Spain): Train Travel Info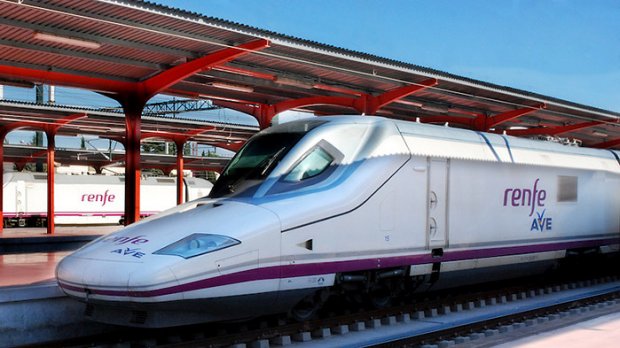 Looking to explore the beauty that is Spain? The AVE is a high speed train in Spain that allows travelers to experience all that the illustrious region has to offer. Plan on breathing the fresh air of Madrid, Seville, Malaga, Barcelona and Valencia. Effortlessly travel by train from Madrid to Barcelona or Madrid to Seville inside one of the window-lined, high-tech AVE cars.
Known for its speed, reasonable fares and flexible schedules, the AVE train remains the ideal form of transportation for savvy travelers. The family-friendly Economy Class, features reserved seats, a nursery and play area with children's board games. The Comfort Class passenger will enjoy plenty of room, plus video and audio service at every seat. Of course, Premier is just that: elegant simplicity with room to unwind and amenities to match. You'll also find air-conditioning, pay phones and a buffet car. In fact, when it comes to comfort on board, you could say they went a little overboard.
Ticket control and passport checks will occur at the station before boarding the AVE train. It's also important to note that the entire train is non-smoking, with the platform closing 2 minutes prior to the trains' departure time.
Source: www.raileurope.com
Related posts: