Fornos of Spain
Fornos of Spain: Authentic Tapas Experience in the heart of Newark, NJ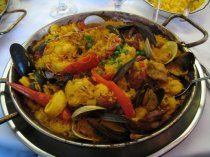 The excitement of stepping foot into Fornos of Spain is not solely associated to the fabulous Spanish décor that transports you from Newark to Europe. The aromas of grilled meats, the sounds of patrons laughing, the site of diners' eyes opening wide while passing the family style trays to one another.
The extensive choices of wines and spirits momentarily distract you while searching for the entrée you'll be devouring for the rest of the evening. Although the appetizer and meat section is quite enticing, the seafood choices were most alluring with the unique combinations of Spanish and Portuguese flavors.
The lobster tails in sherry and almond sauce as well as the paella valenciana called my name but not before having been caught off guard by the sight of the bacalao a la gallega which is salted cod in an olive oil, garlic and paprika sauce. Not to mention the changurro, or broiled scallops and crab meat as well as red snapper left my mouth watering.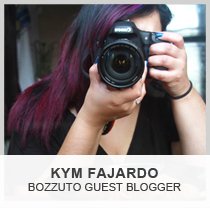 The extensive dessert menu was intriguing. Sorbets of all flavors decorated the page. Coconut, melon, mango, watermelon, pineapple, and even blueberry sorbet. Not to mention the rice pudding, key lime tart, whiskey sponge cake, guava shells with cream cheese all desserts too creative and intriguing to miss.
Whether you're visiting with loved ones for the family style dinners, or enjoying a night out with friends over a buffet. Keep the sangria flowing, your culinary mind open and I guarantee your palate will thank you at the end of the evening.
Images: Local Eats, Yelp

Kymberlee Fajardo is a freelance writer and photographer working in NY/NJ. Her passion for photography blossomed from her love and appreciation of all things culinary. After graduating culinary school in NYC and a few line cook stints in NYC and NJ, she finally pursued her fascination with photography by capturing delectable goods while documenting her recipes and restaurant reviews. Her style has evolved from simply gourmet to capturing all aspects of human life. Fashion, boudoir, vintage, glamour, travel, art and more. When asked to describe her shooting style she simply states, "I aim to make you happy, hungry or ponder." You can follow her culinary thoughts on Facebook or Twitter.
Source: blog.bozzuto.com
Related posts: