Bed and breakfast Valencia spain
BED AND BREAKFAST VALENCIA&PRIVATE VACATION APARTMENT VALENCIA CENTER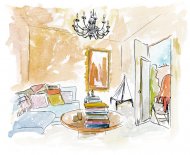 292 reviews by TripAdvisor
in the heart of the historical city center, Spain. Bed and Breakfast Valencia Mindfulness Retreat offers very comfortable private rooms in a historic Valencia Mansion, located just steps away from the famous cathedral at Plaza de la Virgin. Furthermore, apart from inviting you to our private apartment units, we also offer individual rooms with extended Bed And Breakfast Butler Service (™) for those who like to be completely pampered in their home away from home while visiting Valencia.
In addition to offering private, self contained vacation rental units for groups ( apart from the individual 'full-service' Valencia Bed and Breakfast-style rooms), we also invite you to enjoy a wide range of other services, including: expert relaxing massages by experienced therapists in our sunny 'in-house massage room', and also: an 'early bird meditation room' for those who would like a quiet moment of contemplation / meditation before starting to explore vibrant Valencia. Enjoy the rising sun in one of our two comfortable sun-filled lounge-rooms, with sunny balconies overlooking a quiet street. Always included: healthy five-star Cava Champagne breakfast, WIFI, daily cleaning, maid-sevice, laundry service, thee making facilities and honesty bar.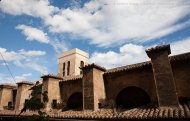 by Valencia's famous Cathedral at Plaza de la Virgen in the heart of the historical center of the historical, most central Barrio del Carmen. Safe, Central, and… exceptionally quiet at night. For those who feel like it: Our neighboring light and bright Yoga-Center - located at only 25 steps from our front door - offers private and communal Pilates classes, a variety of private or communal Yoga sessions, and daily guided Mindfulness Meditation sessions (private or communal), executed by highly qualified and experienced teachers. 'If you feel like it' is key, of course any additional services offered are only interesting for those who'd like to partake. Some people just enjoy the atmosphere of our Valencia Bed and Breakfast and leave the yoga to others...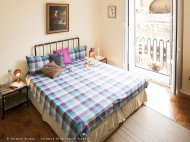 you will enjoy while being our guest: Describing our completely new concept in hospitality in an elegant, very tranquil, and most central Victorian Mansion with all original ancient details and recently restored, could be a bit difficult, as we'd like to believe nothing comparable exists in current vacation holiday offerings. Maybe a good way to describe the experience awaiting you while staying with us, is comparing our services to well-known other ways of finding a romantic Bed and Breakfast in Valencia center, while traveling abroad.
At Bed and Breakfast Valencia Mindfulness Retreat it is all about you. With an elegant, yet stimulating eclectic decor we try to create an atmosphere where you will feel at home, while exploring the beautiful city in Valencia. You might notice we really care about our guests, aiming for a very personal and elegant yet informal experience. Apart from a personal approach, we strongly believe in quality. You will notice the care we took for you in the smallest of details, to make your stay as comfortable and relaxing as we can. Our goal is to try to stimulate your senses by very original art and designs, exceptional antiques and an opportunity to meet likeminded interesting guests, with plenty of opportunities to relax to the max and feel at home. We have chosen the word MINDFULNESS on purpose, to describe the general feel of our location. But: if you are not into yoga, meditation or other forms of individual growth by contemplation, we promise you to feel still at home at our bed and breakfast in a Valencia Mansion in the center of Valencia! Please note: Paying full attention and extreme care to ones' surroundings has nothing to do with alternative spirituality. It is simply a luxury not to be missed…
Not completely satisfied and happy after your first nights' sleep and your five star Cava-Champagne breakfast? We will tear up you bill, and will gladly help you to reserve alternative accommodation in the city. And that's a firm promise. This unique bed and breakfast has been number one TripAdvisor and Zoover for several years now. Curious? Visit the 10 reasons to stay page.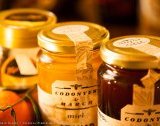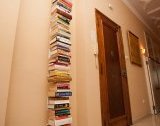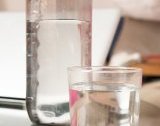 Source: www.valenciamindfulnessretreat.org
Related posts: