Barcelona, Spain Points of Interest
Famous Barcelona Tourist Sights and Attractions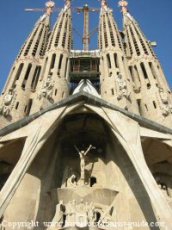 This page lists our choice of best Barcelona's tourist attractions and sights of interest. You will find a brief description of each Barcelona sight of interest along with a link to a photo gallery of each. We have also provided a small sights map to show the exact location of the attraction and if you click on these maps you will see a larger version of the map. The map includes the nearest metro underground stops to the attaction. The photo galleries also have detailed notes explaining each of the pictures in the gallery. You will also find directions and further information for each attraction if you follow the links at the end of each description.
Our top 10 Barcelona tourist attractions.
Whenever possible we have included the annual number of visitors to the sight although that is not possible for some of these as they are open spaces.
No.1 Sagrada Familia by Antonio Gaudí (Giant Basilica)
Barcelona's no.1 tourist attraction - La Sagrada Familia by Antonio Gaudí
A Giant Basilica designed by the master architect Antonio Gaudí. This building has been under construction since 1882 and they've still got another 30 to 80 years (depending on funding and resources) to go before it will be finished. Just imagine the dedication, devotion and commitment involved in creating a building for that length of time.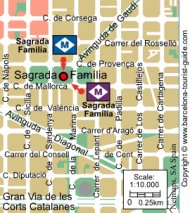 Some people love the Sagrada Familia and some people hate it but whatever you think I guarantee it will cause a reaction one way or the other.
The first time I saw it I was rather shocked. It was so different from anything I had ever seen I had no reference point. However each time I visited it I slowly grew to love the building. Its uniqueness, its boldness and shear size are breathtaking. It is under construction which means that each time you visit you will see something new. You will also be witnessing a masterpiece in its creation as the work will be going on whilst you visit.
I have travelled the world and seen many breathtaking constructions but for me the Sagrada Familia is at the top of the list.
Location map showing the nearest metro stop to the Sagrada Familia. Click for a magnified view of this map
Address: La Sagrada Familia
Carrer Mallorca, 401
08013 Barcelona, España.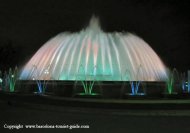 Opening hours:
November - February: 09:00 - 18:00
March: 09:00 - 19:00
April - September: 09:00 - 20:00
October: 09:00 - 19:00
25 and 26 December, 01 and 06 January: 09:00 - 14:00
Admission:
Main entrance (Queuing): €15.00
Main entrance + towers (Queuing): €29.00
Disabled Access: Yes
How to get to Sagrada Familia
Metro: Sagrada Familia (Blue Line, L5) and (Purple Line, L2)
Hop on hop off sightseeing tourist bus stop
Nearest stop for La Sagrada Familia is "Sagrada Família" with the Barcelona City Tour "hop on hop off" sightseeing bus
Public bus
Mallorca / Marina: 19, 33, 34, 50, 51, H10
How to get to Las Ramblas
Metro: Drassanes(Green Line, L3) and Liceu (Green Line, L3) and Catalunya (Green Line, L3) and (Red Line, L1)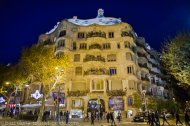 The order of the metro stops given here is from monument a Colom at the South end of the Ramblas to Plaça de Catalunya at the North end of the Ramblas. Barcelona Metro Map All three stops are actually on the Ramblas.
Nearest stop for Las Ramblas is "Plaça Catalunya" with the Barcelona City Tour "hop on hop off" sightseeing bus
Car parking near Las Ramblas
No. 3 The Magic Fountain of Montjuïc - one of my favourite Barcelona Sights
The Magic Fountain of Montjuic
Location map showing the location of Magic Fountain to the nearest metro stop. Click for a magnified view of this map
One attraction which is popular and in my opinion a "must" visit is "
The Magic Fountain of Montjuïc
". This is a light, music and water extravaganza that just can't be missed.Performances are nightly but times vary depending on the time of year.
Photo gallery of the Magic fountain of Montjuïc
How to get to Magic Fountain of Montjuïc
Metro: Plaça Espanya (Green Line, L3) and (Red Line, L1) Barcelona metro map
Nearest stop for Magic Fountain of Montjuïc is "CaixaForum - Pavelló Mies van der Rohe" with the Barcelona City Tour "hop on hop off" sightseeing bus
Avinguda Ferrer i Guàrdia / Mèxic: 13, 150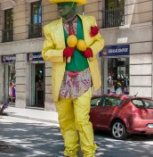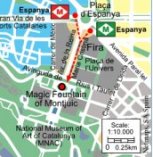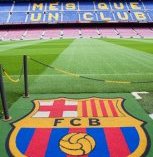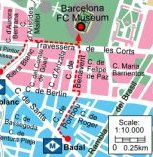 Source: www.barcelona-tourist-guide.com
Related posts: