Almeria Spain
Costa Almería travel information and video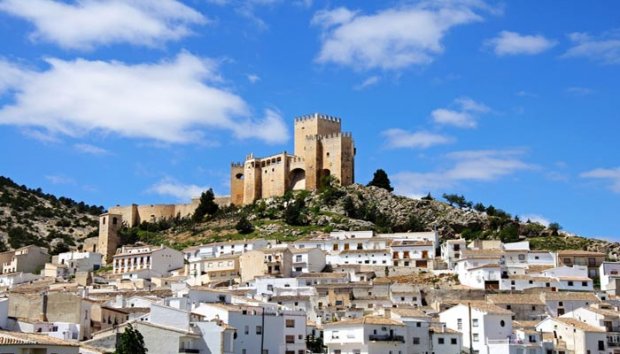 The coast of Almeria is relatively unspoilt compared to its neighbouring Costa del Sol and Costa Blanca regions. The area incorporates over 200 kilometres of diverse and predominantly natural coastline; inland much of the landscape is arid and desert-like and is sparsely populated. Supposedly Almeria enjoys the most hours of sunshine and lowest rainfall in Europe.
History
The name Almeria derives from the Arabic occupation, originally Al-Mariyya, meaning The Mirror, as it was compared to The Mirror of the Sea. The capital city of the same name, Almeria was an Arabic stronghold and the principal harbour in its domain. The Moorish castle of Alcazaba is the second largest of the Arabic fortresses in Andalusia, after the Alhambra in Granada.
Attractions
The city itself is a lively, modern commercial city; culturally it is very Spanish, with few foreigners residing in the centre. There is a ferry port – where you can take a trip over to North Africa, a sports marina and a working fishing port. A visit to the city is definitely worthwhile; it has a good selection of galleries, museums and shops, as well as lots of pretty squares along the main central avenue Las Ramblas.
Natural coastline
To the east of the city of Almeria we find the protected natural maritime park of Cabo de Gato – Nijar with its beautiful rugged and natural coastline. Much of the coast has restricted road access, so getting down to beach is usually on foot, but its worth it to experience some of the idyllic secluded bays with crystal clear waters, perfect for bathing and for scuba diving enthusiasts, untouched beaches and sand dunes, tiny fishing villages and sweeping headlands offering fabulous views to the Mediterranean sea and coastline. The area is one of the most natural and ecologically rich coasts along the western Mediterranean and is perfect for hikers, nature lovers and bird watchers.
Surrounding Areas
The little town of Nijar has a cottage industry of clay ceramic ware and is definitely worth a trip to pick up a unique holiday souvenir.
cityview boston
cityview dallas
cityview best of des moines
cityview lofts chicago
cityview hop on off boston trolley
cityview place apartments houston
apartments in cityview fort worth tx
cityview hop on hop off trolley boston
cityview care center fort worth texas
the cityview hotel
sean burton cityview
cityview hotel
cityview animal hospital fort worth tx
cityview target fort worth
cityview hotel hong kong
cityview bible
cityview car wash coupons
hyatt place cityview fort worth
boston cityview trolley
veranda at cityview
courtyard marriott cityview fort worth
cityview hotel cairo
cityview lane quincy ma
5900 cityview blvd fort worth tx
cityview at longwood apartments reviews
cityview nursing & rehabilitation center
homewood suites by hilton fort worth west at cityview, tx
rosemont cityview marietta
cityview at riverwalk knoxville tn
cityview shopping center
avery pointe at cityview apartments reviews
the vantage at cityview jobs
cityview plaza san jose
cityview storage
salado at cityview apartments
cityview boston trolley tours
cityview trolley tours boston map
cityview apartments fort lauderdale
cityview hop-on hop-off boston trolley sightseeing tour
cityview apartments chattanooga
cityview condominium association
cityview philadelphia
salado at cityview apartments houston tx
szechuan restaurant cityview fort worth, tx
200 cityview apartments
cityview family physicians fort worth
cityview best of the best
healthsouth cityview rehabilitation hospital
cityview las vegas
cityview classic cars ft worth
salado at cityview houston tx
home2+suites+by+hilton+fort+worth+southwest+cityview+fort+worth+usa
cityview club
cityview apartments st. louis
cityview hotel amsterdam
broadway plaza cityview
cityview trolly tours boston
cityview lubbock
cityview lombard
Source: www.spain-holiday.com
Related posts: