Best Cities in Spain
Top 5 Retirement Cities In Spain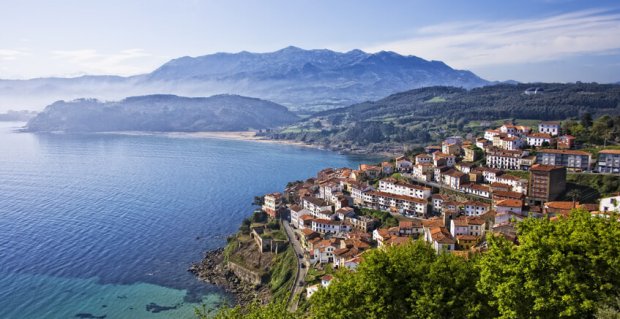 Each year, International Living's Annual Global Retirement Index ranks and rates the best retirement destinations in the world, taking into consideration real estate, retiree benefits, cost of living, ease of integration, entertainment and amenities, healthcare, retirement infrastructure, and climate. Spain ranked number nine in this year's Index, scoring well across the board, and especially in climate (with a score of 88 out of 100), entertainment and amenities (90), healthcare (86), and retirement infrastructure (93).
Spain is a popular tourist destination because of its climate, natural beauty, warm and engaging people, cuisine, festivals, and miles of coastline. Retirees can enjoy these benefits, plus a low cost of living and a well-developed national health system. Here, we take a peek at five of Spain's top retirement cities.
Barcelona
Barcelona is Spain's second largest city, and Europe's largest city on the Mediterranean. Several locations in Barcelona have been declared UNESCO World Heritage Sites, including the Palace of Catalan Music, and the Basilica and Expiatory Church of the Holy Family, a large Roman Catholic church designed by architect Antoni Gaudi. Host of the 1992 Olympic Games, Barcelona offers retirees arts and culture, sports, food and wine, history, architecture, outdoor recreation, beaches, and an exciting nightlife.
Granada
Granada rests at the foot of the Sierra Nevada Mountains in southern Spain's Andalusia region. Granada, too, is home to UNESCO World Heritage Sites, including: the Alhambra (the Red Fortress), a Moorish fortress of palaces, towers and gardens; and Albayzín, an old residential barrio (neighborhood) with Moorish and Andalusian influences. Expats can enjoy snow sports in the winter atop the Sierra Nevadas, warm beaches throughout the other seasons, and flamenco shows, museums, festivals, theater and Arab baths all year long.
Madrid
Spain's capital is Madrid, a cosmopolitan – and the country's largest – city that combines old-world history and heritage with a modern infrastructure and status as an economic and financial center. Arts and culture are important, and the city has more than 60 museums, including: the Prado Museum of Art; the Thyssen-Bornemisza Museum; and the Reina Sofía National Art Centre, dedicated to late 19th century contemporary Spanish works (Picasso's Guernica hangs there). In addition to the arts, retirees can spend time in Madrid's extensive park and garden system, and enjoy the city's lively nightlife.
Málaga
Málaga is Spain's sixth largest city, and one of the oldest cities in the world. Málaga lies on the Costa Del Sol (Coast of the Sun), a popular destination on Spain's southern coast on the Mediterranean. This vibrant city offers retirees plenty of museums, shopping, top-notch restaurants and annual cultural events (including the Holy Week celebration and the Málaga Film Festival), as well as very mild winters and hot summers.
Valencia
The medieval city of Valencia sits on Spain's eastern coast along the Mediterranean Sea, in what is known as the Orange Blossom Coast . The third-largest city in Spain, Valencia is known for its orange groves, beaches, mild temperate climate, and the City of Arts and Sciences (la Ciudad de las Artes y las Ciencias) – an architecturally futuristic complex that is home to an IMAX theater, Europe's largest aquarium, an opera house, and an interactive science museum. The Metropolitan Cathedral-Basilica of the Assumption of Our Lady of Valencia (or simply Valencia Cathedral) is believed to hold the 2, 000 year old Holy Chalice that Jesus Christ used during the Last Supper.
Source: www.investopedia.com
Related posts: