Miss Spain
Our Pick of Spain's Best Bits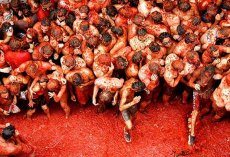 The Spanish people really know how to enjoy life, and you can't help but to absorb and project this mantra yourself through every pore when visiting Spain.
This is a country that practically pulsates with passion, excitement and a zest for life. The Spanish are immensely proud of their history and their culture and it's not hard to see why.
Relish the traditional architecture, the colorful street art, thin streets lined with beautiful flowers, sun drenched beaches welcoming the warm coastal waters and some of the most delicious food you could ever wish to taste.
There are so many different things to do in Spain but here are five experiences that undoubtedly stand out, but are they the right five? Over to you on that one, let me know what you think in the comments box below.
LA TOMATINA
La Tomatina Festival, or festival of the Tomatoes, is 100%, without a doubt, the most fun you can have with food. EVER.
Every year, on the last Wednesday of August, the small town of Bunol, just outside of Valencia, holds the world's biggest food fight.
Once a year, this town of 9, 000 people swells to almost 50, 000 in preparation for 1 hour of Tomato throwing craziness through the narrow, and soon to be bright red, streets.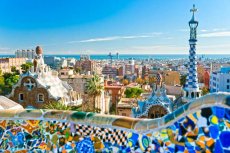 The start and end of the festival is signaled by the firing of water cannons, and what happens in between is the stuff of childhood dreams.
BARCELONA
One of Europe's most cosmopolitan cities that's absolutely buzzing with atmosphere 24/7, Barcelona is interesting, fun and full of character.
Prepare to be spoilt with a huge selection of sights and experiences to explore from historic Gothic architecture (the biggest concentration in Europe no less), a beautiful sandy beach, museums, art galleries, delicious food and some of the best night life in Spain.
BENICASSIM
One of Europe's best loved music festivals… drum roll please… Benacassim. Party on the beach and enjoy gigs from some of the biggest acts in the world, all while topping up your tan and enjoying a nice cold beer. There's no boots required at this festival it's flip fl0ps and sunnies all the way! It's on 14th – 18th July 2016 so be there.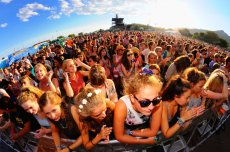 CAMINO DE SANTIAGO TREK
Trek through town and country, past vineyards, through quiet little Spanish villages and across large green hillsides as you make your way from one side of Spain to the other (or start in France if you really want to go for it).
Camino de Santiago is one of the largest pilgrimages in the world, originally taken by Christians wanting to reach the Cathedral of Santiago de Compostela in Galicia, North West Spain where the remains of the apostle Saint James are buried.
However more recently it's lost a bit of its religious significance and is more widely known, quite simply, as a trek which allows you to embed yourself right into the heart of Spain.
SAN SEBASTIAN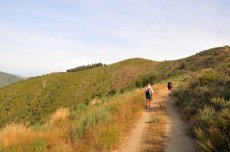 Constantly mentioned among traveler's favorite places in Spain, San Sebastian is a beautifully authentic Spanish coastal town in the Basque region in the north of the country. It provides exactly what you'd hope from a Spanish city break, including one of the best city beaches to be found anywhere in Europe, as well as quaint little street cafes serving pinxos – a selection of tapas held together by a cocktail stick (yum!).
It's thriving with cultural tit bits to digest at every corner, and somehow manages to perfectly balance the 'typical' with the unique providing a taste of Spain that will appeal to everyone. Particular highlights include the San Sebastian Film Festival and their International Film festival.
ANDALUCIA
A cool little route that would really show Spain off in its full glory is from Malaga to Granada to Cordoba to Seville. These stops are all in the region of Andalucia, renowned for arguably the best tapas in Spain and where flamenco dancing was invented!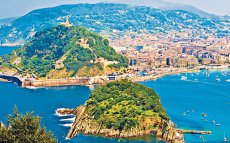 Malaga has more museums than any other city in Spain, from Picasso to cars and wine to archaeology. The restaurant scene is pretty damn good thanks to Michelin star chef Dani Garcia.
Visit the Alhambra in Granada, a complex of spectacularly sand-colored Moorish palaces sitting a top of a mountain over looking the city.
Don't miss the Mezquita in Cordoba, one of the most famous buildings in the world, and originally one of the most important mosques in the world.
In Seville head to Alameda a haven of buzzing bars and Soho Benita for independent shops and galleries.
LEARN SPANISH
Delve head first into life in one of the most vibrant countries, by taking Spanish lessons. If you're keen to learn the language then this is the way to do it in style.
You can decide to learn anything from 1 week to 1 year and you can also choose to stay in a modern apartment in the city or in local Spanish home stay.
With courses available in a range of cities including Barcelona, Madrid, Valencia, Seville and Malaga, this is a perfect opportunity to experience life as a resident of this extraordinary country, while gaining a skill (and experience) that will stay with you forever.
coffee maker k cup
stars and stripes forever composer
blouson chiffon skater dress lush
school trends
lori hair
jack haircut
white fishtail dress with sleeves
hair studios boise
constellation of june
full science
haircut hair
season trend
great clips ammon
stars and stripes forever movie 1952
design lifestyle
best trends
where fashion
fashion in and out
app astronomy
new about science
phase astronomy
man trend
haircut under $20 near upham street mobile al
bohemian embroidered romper
coffee times
science diet recall 2019
night coffee
3 fashion
six trends
video science
hairstyles for medium hair for girls
india trending now youtube
womens bikinis trending
haircut plus
wood low table
trending in the world
what isn't science
american online stores for women's clothing
science olympiad 2019 events division b
hair styles for 2018
sony lifestyle
what is your lifestyle
pictures of scientific methods
by science
trending movies 2018
astrologist susan miller
scientific method definition quizlet
kinds celestial bodies
starship enterprise number
salon monica
designs star
haircut up
trend real
hair salon near me open now
science what is it
science week
haircut net
today's astrology transits
work in cafe
anderson bernstein gray
my astronomy
money lifestyle
car science
lifestyle club
coffee care
food fashion
game for science
what is uranus symbol
coffee haven
experience lifestyle
process of science biology
work science
science buddies environmental projects
child haircut
2 science
lifestyle definition pdf
coffee first
messier club
fashion what is it
why coffee
starbucks locations
haircut names for female
real trend
india lifestyle
after having a coffee
coffee shops brooklyn new york
what are the scientific methods
before coffee
dad haircut
trends list
outfit ideas with leggings
trends in it
iridescent silver and gold dress
trending memes videos
game on science
higher lows
chic & contemporary women's clothing
age trends
during haircut
coffee group
mountain ground coffee
haircut good
lifestyle sales
electronics primer
about trends
trending now on twitter
up with science
coffee video
police fashion
city fashion
astronomy trip
jesus has left the game
starship band wikipedia
places to cut hair near me
constellation o ring
december trends
coffee mugs with names
lifestyle fitness
trends for 2015
trending today on twitter
fashion for him
lifestyles of the rich and famous lyrics meaning
gap to pyruvate
lifestyles unlimited austin
what is in fashion
science of being
what do science do
foundation grounds st louis
brotherhood of steel meme
what zodiacs can i see at night
modern coffee low table
trend 21
best cafe south jersey
haven coffee
how science
ladies cut and style
four trends
names of stars in the solar system
first phase of star
haircut one
astronomy watch
anoxia meaning
stars in the sky now
what is on fashion now
study of stars and planets
trending hashtags on twitter right now
astronomy and astrology history
astronomer beatty's hole
msnbc science news
trending shoes for men
minerva planet symbol
casual trendy outfit ideas
my own fashion
coffee table decor ideas
how do you spell lifestyle
haircut usa
trending memes
haircut style
constellation musca the fly
if it's fashion
astronomy rock
lifestyle keto pills
have a coffee
fashion show
will's coffee
coffee near me with wifi
science olympiad wiki
green laser pointer high power astronomy
trending on twitter now
casual expensive dress
Source: www.statravel.com
Related posts: