Segovia, Spain
Spanish Segovia: Five World Famous Sites in One Place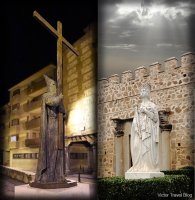 Aristocratic Segovia—this is how I would characterize this Spanish city. To come here from Madrid only for several hours is a sacrilege. Yes, Segovia is a quiet provincial town today, but five centuries ago, passions boiled here. As a reward for a long and stormy life, tiny Segovia received five sites of world class scale, so plan at least a three-day visit.
Cathedral of Segovia or La Dama de las Catedrales
It prevails and rules in the city. It is the crown of Segovia. Even its form resembles a crown. The cathedral was built in the Gothic style, but at the same time, it is unique. Sometimes, this architectural style is called Isabelino. Several stories could be told about La Dama de las Catedrales, but we will reveal the most ancient one, which changed the course of history.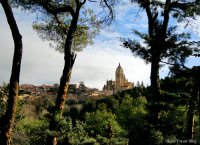 I must say that the city is full of Christian abbeys and monasteries, and for the Castilian upper-class society, Segovia was a favorite place for praying. One young, plain girl who led an aimless life away from the Royal Household also came to the cathedral with her mother. In those days, nobody noticed her.
Meanwhile, a young priest Tomas de Torquemada acquired amazing popularity in Madrid. Being a young man from a great family, he was ready for a brilliant political or military career. His life could have been different, if only the girl he loved had not chosen a "moneybags" from Granada rather than him. And Tomas decided to become a priest.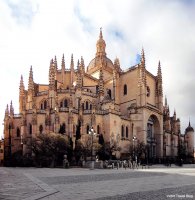 He turned his sermons against the Muslims and Hebrews. To his way of thinking, they tempted honest Christians with their wealth. In those times, the Muslims and the Hebrews comprised more than a quarter of the population of Spain. Educated and decent, Torquemada was distinguished by a great modesty and absolute probity. He was not hungry for glory or honors. The young man had a political mind, and he intended to patronize the sciences.
Soon, Tomas de Torquemada started to receive offers to take some major posts in Madrid, but he did not accept them. He agreed to take the post of prior of the Monastery of the Holy Cross in Segovia, and there was a reason for such a choice. Royal blood was flowing in the veins of that plain girl, who knelt praying with her mother in his monastery. Tomas became her confessor. But as time showed, he became not only her confessor, but her friend, teacher, and confidant for her whole life.




Source: victortravelblog.com
Related posts: