Port of Spain
Port of Spain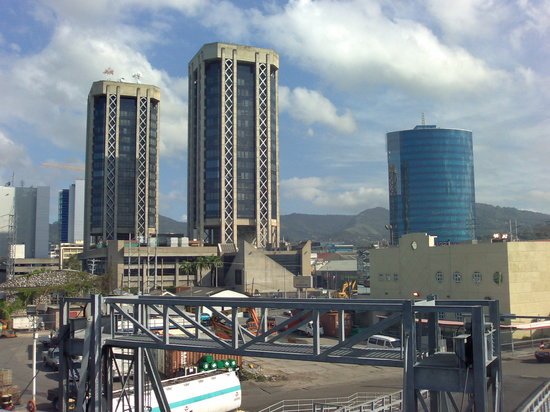 This tour departs from Port of Spain hotels at 3pm daily. A private taxi is provided to transfer your party to and from the Caroni Bird Sanctuary, a drive of about 30 minutes. The sanctuary is a 200-acre (81-hectare) protected area within a large mangrove swamp ecosystem on the northwest coast of Trinidad.
In 1962, when Trinidad and Tobago became an independent nation, the showy scarlet ibis was selected as its national bird, and hunting it was prohibited. Over the years, the Caroni Swamp has become one of the country's premier tourist attractions.
Once you arrive at the sanctuary, you'll board a large, open flat-bottomed boat that your guide will navigate through the many channels of the vast swamp, stopping at periodic intervals to point out interesting plants, animal life, and bird species. You are likely to see various herons, egrets, terns, cormorants, silky anteaters, and possibly caiman.
The sanctuary's main attraction is the scarlet ibis, Trinidad's national bird, which comes in just before dusk to feed and roost on the mangrove plants. After you view the ibis's arrival, the boat returns you to the jetty where you will disembark and take a waiting taxi back to your hotel, arriving at approximately 6:30pm.
Source: www.lonelyplanet.com
Related posts: