Camino de Santiago Spain
Spain: Walking El Camino de Santiago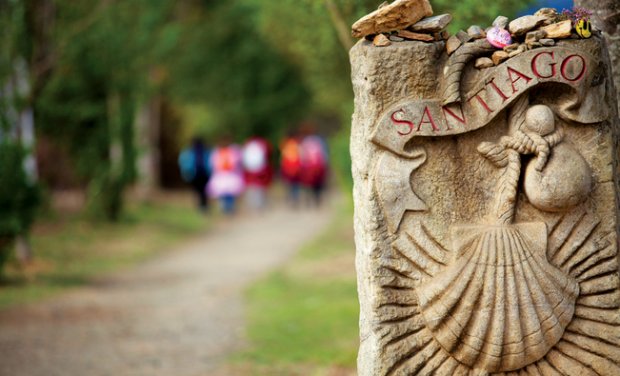 Spilling over the Pyrenees from France into Spain, the network of trails that make up the Route of St. James—or El Camino de Santiago—converges at the cathedral of Santiago de Compostela. For more than a thousand years, pilgrims have trekked over the high plains of Castilla and the hills of Galicia, some to honor the Apostle James; others in the midst of their own spiritual journey. The route has given rise to historic and religious sites that represent centuries of European architecture at its best. Set out from Pamplona to discover the longest pilgrimage route in Europe, experiencing the most picturesque and poignant sections of this UNESCO World Heritage site on foot.
Trip Highlights
Trace footsteps of Ernest Hemingway (and many a bull) through the streets of Pamplona, and take a guided tour of the spectacular old town of Santiago de Compostela.
Venture into the cathedral of Burgos and the monasteries of San Millan de la Cogolla, both UNESCO World Heritage sites.
Encounter Roman sites, mountain villages, and the architecture of Antoni Gaudí.
Stay in historic monasteries and paradors built centuries ago.
Day 1 — Pamplona, Spain
Arrive in Pamplona and transfer to our historic hotel, once a haunt of Ernest Hemingway. After an orientation, set out on a walk through the old city and the streets made famous by the running of the bulls. Meet up for a welcome dinner tonight.
Gran Hotel La Perla (D)
Day 2 — Logrono/Navarrete
Descend out of the foothills of the Pyrenees to La Rioja, one of Spain's most celebrated wine regions. In the capital city of Logroño, we get the first stamp in our "credencial" at the Plaza de Santiago. Then begin our journey along El Camino, walking through the vineyards to the village of Navarrete. In the afternoon, visit the Yuso and Suso monasteries of San Millan de la Cogolla, a World Heritage site considered the birthplace of the Spanish language. Stop for a wine tasting at a local bodega before settling into our hotel. (8 miles hiking, 4 hours)
Source: www.nationalgeographicexpeditions.com
Related posts: